Copyright 2013-2017, Charles County Crime Solvers. All rights reserved
.
The Charles County (Maryland) Sheriff's Office and Charles County Crime Solvers
work together to solve crimes and hold criminals accountable for their offenses.
Crime Solvers offers rewards of

up to $1,000

for information that leads to the arrest or
indictment of a person involved in criminal activity.
For more information about Crime Solvers, contact

Detective Sergeant Tim Miner,
Crime Solvers Coordinator for the Sheriff's Office, at

240-216-2173

.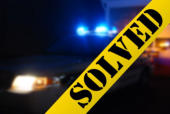 PHONE
**Call 1-866-411-TIPS to report a tip**
* An operator takes information about your tip.
* You will receive an identification number.
* Your tip is provided to the investigating
officer.
* You must call back later to check the status of
your information, using your identification
number.
.
ONLINE
CLICK BELOW
* Enter your country, state and city and
select Charles County Sheriff s Office where
appropriate
* You will be directed to an online form -
enter as much information as possible
* Submit the form
* You will receive an ID number and
password, which you can use to check the
status of your information by visiting the
TipSubmit web site
TO CHECK THE STATUS OF YOUR TIP OR
TO SUPPLY ADDITIONAL INFORMATION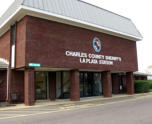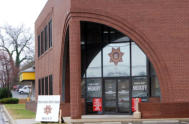 Three Ways to Submit an Anonymous Crime Solvers Tip
TEXT
* Open a new SMS/Text
message on your cell or
smart phone.
* In the message area,
type "Charles"
followed by your
message.
For example:
Charles: John Doe is selling drugs on
Main Street.
* Send your message to CRIMES
(274637).
* You will receive an automated reply with
an ID number.
* Police may reply to your message but you
can end the thread of replies at any time by
texting "STOP." Police will also reply to
update you on the status of your tip,
including whether your information
qualifies you for a reward.
The text and web-messages are encrypted
and routed through several protected
servers to protect your personal
information. The system allows us to
respond to your messages, but we will
never

know your identity.
All tipsters remain
anonymous

Non- Emergency Phone Number 301-932-2222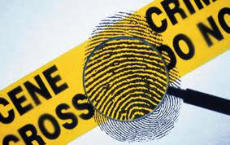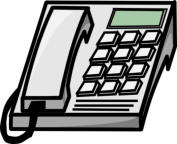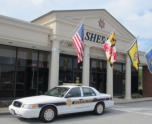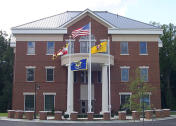 The Charles County Crime Solvers is a
non-profit 501(c)(3) organization
and is

NOT

affilated with the Charles County
Government or any other official agency.